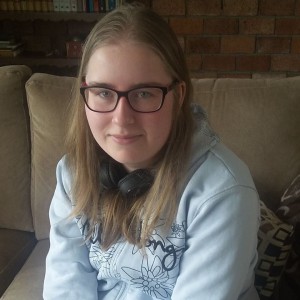 Leonie Ponsioen
15-05-1995
Netherlands
Education
Since I was a child I've been very passionate about gaming. When I grew older this passion grew towards the programming of games and other programs.
I started a study at Friesland College in Heerenveen. Where I have graduated from Game Development within 2 years (it's usually 4 years). I have started a new study at the amsterdam university of applied sciences. Currently (2017) I'm in the second year, after summer I'll be in the 3rd.
Work
During my education at the Friesland College I had an internship as Game Developer at Grendel Games from end August 2013 to end Januari 2014. I've made games in Javascript and in Unity3D (C#).
I also had a 4-week graduation internship at Mediaheads, whereafter I continued working on one of their projects. I've been working in Actionscript 3 and Haxe.
In April 2015 I started working as Javascript developer at Marketing Industries. I've worked there 40hours a week until August 19th, after that I started my study in Amsterdam. I still work at Marketing Industries but not fulltime.